For manufacturers, suppliers, or importers who plan to place products in the European Union, it is essential to ascertain that the products always stay compliant with EU REACH regulations. REACH is a complex and ever-evolving system of regulations that govern the manufacture, placing on the market, or use of substances on their own, in mixtures, or articles in the EU.
To comply with these regulations, companies often find it efficient to cooperate with an EU REACH consultant who can handle all REACH issues. Due to the importance of REACH compliance to the business, finding a qualified EU REACH consultant is essential. This article will provide general ideas and a checklist to answer that question.
Evaluate the qualifications and expertise
One of the very first criteria to focus on when searching for a REACH consulting agent is their qualifications and experience. REACH compliance is a technical duty that requires both specific know-how and a wide range of expertise. Therefore, companies should invest time to check and consider working with a consultant who has a team of sufficient backgrounds and extensive experience in REACH regulation. A consultant with relevant academic qualifications who has been actively working in the field for several years is a prospective candidate.  
Generally, a REACH consultant should possess an in-house team of experts having strong backgrounds in all these fields: 
✔

Chemistry

 

✔

Biochemistry

✔

Toxicology

✔

EU chemical regulations

 

✔

Economics

✔

Practical industrial experience

 
Verify the reliability and reputation
The next step is to learn about the consultant's reputation. Do search for references and reviews from their past and current customers. If possible, discuss with other enterprises in your network who have worked with the consultant to gather general evaluation. It is recommended to partner with a consultant who has a good track record in REACH matters and good reviews about reliability, efficiency, and professionalism.  
In addition, it is also a good indicator of reliability if that consultant is a certified member of a known association in the REACH field since this often implies that the consultant has met certain quality criteria set by the association. 
Consider the

communication skills
Communication is a key factor when working with a REACH consultant. REACH is a complex legislation that comprises of different small tasks and, as a result, would raise many questions. Therefore, to have the whole process run efficiently with less impact on the business plan, it is highly recommended to work with a consultant who can provide flexible communication ways to respond actively to your inquiries. 
Also, the consultant should be able to provide answers and understandably present the project strategy. Fluency in the English language and "REACH language" is a core indicator for this criterion. 
During the initial consultation phase with a potential candidate, it is good to pay attention to how that consultant communicates and how they respond to a specific question. 
Search for a consultant who provides tailored services
Due to the complexity of the regulation, REACH compliance obligation is not a one-size-fits-all process. Each project often has specific characteristics, different objectives, and a different set of data to fulfill. As a result, enterprises often prefer to collaborate with a consultant that can provide a service package that is customized to project-specific needs. A tailored service would ensure that all aspects of the project are treated carefully on an individual basis. 
Verify

the pricing structure

and offer details
Before making the decision, do go through all offer details to clearly comprehend what will be delivered and when. Checking the pricing structure will also help identify if the consultant can do the whole work or only parts of it.  
It is important to note that, under REACH regulation, the compliance obligations do not finish at a particular milestone. For example, after the registration is done, companies are still fully responsible for monitoring all notifications from the authority and consortium and acting immediately without undue delay.  
Therefore, to maintain the compliance status of products, choose to work with a consulting partner who can also cover the follow-up work, so that companies could focus on their business activities. 
Common

mistakes

to avoid
When looking for an EU REACH consultant, there are some critical mistakes to avoid: 
Not assessing the qualifications: To ensure the quality of the work, it's critical to verify if the consultant owns relevant backgrounds and experience in REACH regulations. When needed, do ask for the qualifications of experts who will handle the project. 
Selecting based solely on price: While it's important to go with a solution that fits the project budget, choosing solely based on price could eventually cost more. An overly general offer may not cover project-specific needs. If a consultant is only able to handle a part of the project, this may result in a need to hire other service providers to manage other tasks. Lacking the required expertise and experience would cause a negative impact on the quality of the whole work, as well as the compliance status of the product, and consequently harm business activities and company reputation. 
Therefore, do evaluate all possible aspects to select the right one.    
Not asking about the plan:  Unclear about the plan right from the beginning could cause misunderstandings and potential troubles later. To ensure the work stays aligned with the project's objective and expectations, you should discuss and be clear about the work plan including the scope of the work, details of tasks, solutions/methodology, timelines, and deliverables. 
Not evaluating the team's capacity and competency: Irrelevant or insufficient expertise and lack of human resources will have a significant impact on the quality of the work and the timeline of the project.   
Therefore, it is advised to carefully verify the competency and capacity of the consultant. Asking for a qualification profile of experts who will handle the project is also a good practice.  
Selecting a trusted and qualified EU-REACH consultant is a critical step to rest assured that product compliance is well taken care of. Therefore, do consider all possible criteria and avoid common mistakes.  
We Chementors are confident to be a qualified REACH consultant partner for EU and non-EU companies: 
✔

Chementors has

been active in the REACH field for over 10 years

.

 

✔

A

team

of competent experts

is our

core

strength.

We have people with

strong

backgrounds and years of expertise in chemistry, toxicology, and chemical regulatory fields to manage all REACH aspects.

Some of our members are former experts at ECHA

, and our owners have also been running chemical industry factories.

 

✔

We continue

to receive good

feedback

from our clients.

✔

Communication skills are our advantage. We are h

ighly fluent in English language and  the "REACH language". We also speak other languages: Finnish, Swedish, French, German, Nepalese, and Vietnamese.

 

 

✔

A tailored

REACH service on an individual basis

is one of our competitiveness. 

✔

We handle all REACH-related tasks. 

 
Our team is located in Europe and Asia, so we are nearby to assist companies with REACH matters.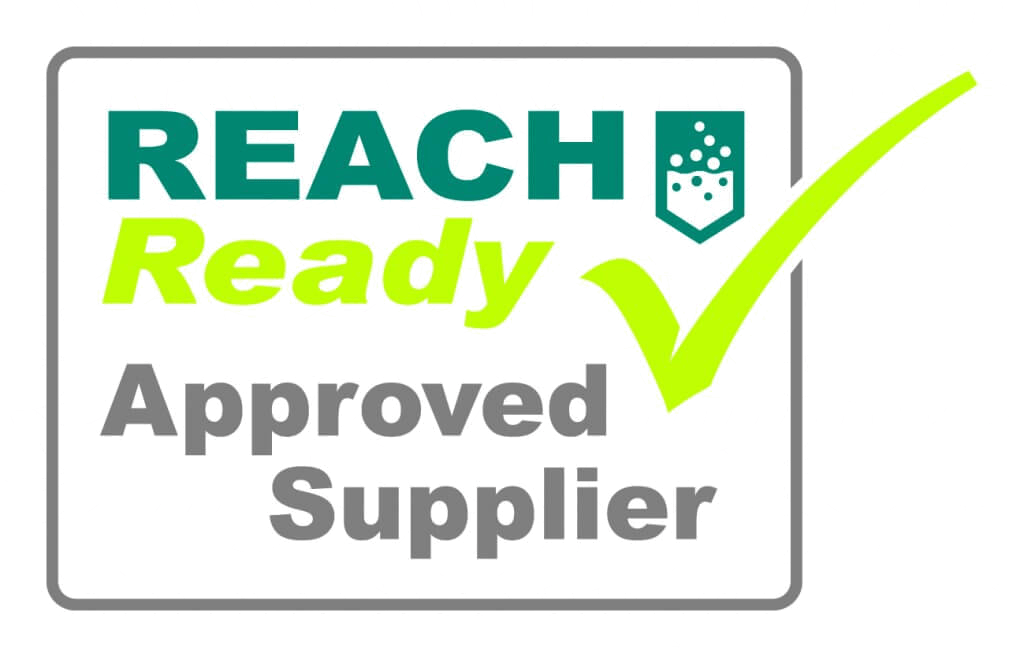 FAQ
What is a REACH consultant? 
A REACH consultant is a company who provides consultancy and handles all REACH requirements to support enterprises in complying with the EU REACH regulations. 
Why do enterprises need a REACH consultant? 
REACH compliance is a complex and high-demanding process that requires a wide range of knowledge and extensive experience. Failing to comply with the REACH regulation would badly impact business activities. Therefore, it usually requires enterprises to run a team of specialists to take care of REACH compliance. By leaving all REACH matters to a reliable and qualified consultant, enterprises can focus their resources on developing the business.  
How do we know if a REACH consulting service provider is qualified? 
It is strongly advised to consider candidates that have relevant and sufficient qualifications and practical experience in the field of chemistry, toxicology, environmental science, and EU-REACH regulations. Search for the academic and working profiles of experts who will manage the project. If it is available, do go through the references and reviews from previous and current clients of that consultant.  
How much do REACH consultant services cost? 
The cost of REACH consultancy service mostly depends on the scope of the work, the complexity of the case, and the consultant's level of experience. Some consultants may use the hourly rate method, while others may apply the fixed fee approach. It is important to check the detailed breakdown of the consulting fees and services to get a picture of what shall be delivered and when. 
How long does it take to get REACH compliance status? 
Generally, the timeline depends on the product identification profile, the availability of required data, the lab capacity, and administrative work with relevant stakeholders including the authority and consortium. In general, the REACH compliance process takes time. Therefore, do plan and start the process as soon as possible. At the same time, discuss and cooperate closely with the consultant to ensure that the project meets certain deadlines.