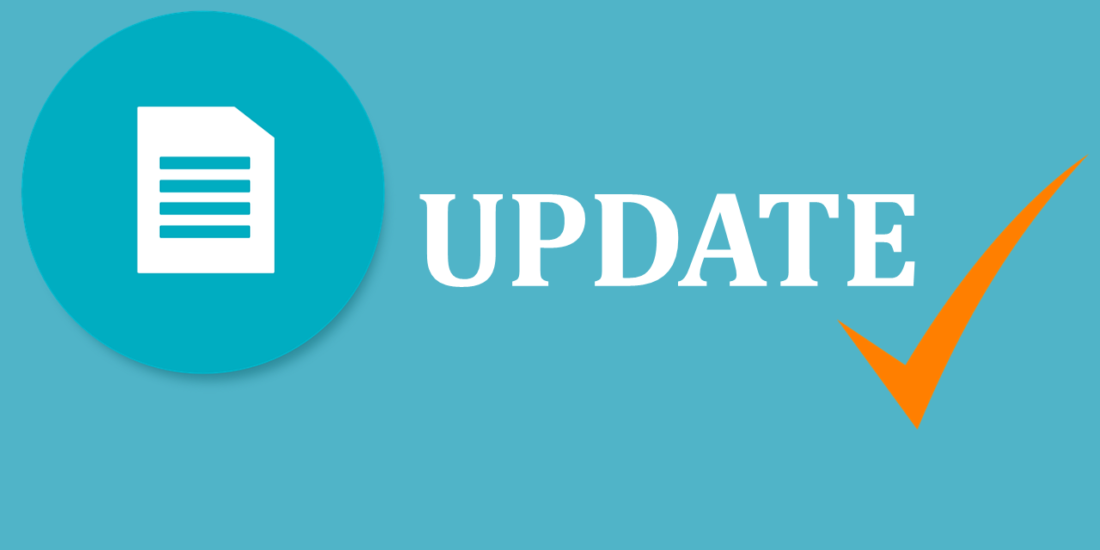 When and why should you update or revise your safety data sheet?
Safety data sheet (SDS) is considered as a "living" document in which the intrinsic hazard information, risk management measures and regulatory requirements could be varied over the time. The SDS document needs to be updated frequently to:
ensure its full alignment with the current regulations
fulfill the updating obligations under some specific regulations
provide its audiences in the supply chain with updated information on the hazards of substances or mixtures and corresponding risk management measures
Under the scope of certain legislations, it is a
legal obligation
to update SDS
Based upon newly developed scientific data and evaluations from competent authorities, countries often revise their legislations on hazard classification and labelling criteria, SDS format and content, occupational exposure limit (OEL) values, or special control rules and measures etc., for certain chemicals. Therefore, manufacturers, importers, or relevant actors in the supply chain should check and update their SDS to guarantee that the latest SDS version well aligns with the current legislations of the destination markets. This compliance would help to smooth the movement of the chemicals into and inside the country.
In the EU, for example, the list of harmonized classification and labelling of hazardous substances is normally updated in yearly basis by the European Commission following opinions from the Committee for Risk Assessment. Likewise, the candidate list of substances of very high concern (SVHC) for authorisation is also regularly revised based on the proposal of Member States or the European Chemicals Agency, with a purpose of gradually replacing highly concerned chemicals by less hazardous substances or technologies when it is plausible. SDSs of substances which fall into those lists should, therefore, be updated accordingly.
Under certain regulations, SDS revision is a legal obligation. For instance, Article 31 (9) of REACH lists down specific occasions where SDS is required to be updated and reissued. Furthermore, it is compulsory to provide the updated SDS to every recipient in the supply chain whom the substance or mixture has been supplied within the preceding 12 months.
Conditions in which suppliers are obligated to update SDS in accordance to Article 31 (9) of REACH:
(a) as soon as new information which may affect the risk management measures, or new information on hazards becomes available;
(b) once an authorisation has been granted or refused;
(c) once a restriction has been imposed.
Why should you trust our services
At Chementors, safety data sheet creation and updating is our daily-basis task. We have the knowledge and experiences in SDS legislation systems around the world which enables our team to keep up with revisions in SDS requirements and hazard classification of substances or mixtures.
We take care of regulatory updates which are particularly relevant to clients to inform and act on a timely manner. In addition, our SDS authoring software – Chemeter – regularly and automatically updates the hazard classification of substances, OEL values, toxicological data, and SDS format and content requirements of different countries.
The functions of Chemeter also enable us to revise changes in product formulation and input new data in physicochemical properties in a fast and easy way. At each stage of the process, we keep checking and evaluating the details and wholeness of the SDS to ensure the comprehensiveness and compliance of the ready-to-go document.
Chementors takes care of regulatory revisions in hazard classification and country-specific requirements for
safety data sheet
that are relevant to clients
Our SDS update service process
SDS updating inquiry from clients
SDS updating via Chemeter software based on
revisions in SDS-related regulations around the world which are incorporated automatically on a regular-basis in our Chemeter software.
changes in hazard classification, country-specific OEL values, available toxicological data of substances, which are updated automatically on a regular-basis in Chemeter database.
information in the existing safety data sheet provided by the client.
newly available data of the substance or mixtures provided by the client such as: physicochemical properties, toxicological data, risk management measures, special instructions etc.,
The safety data sheet is prepared by a competent specialist using Chemeter Software.
Follow up for upcoming changes.
Our aim is to handle all SDS updating requirements for clients, ensuring that the current version of safety data sheet is fully updated and in compliance with the regulations of the destination markets.
Chementors hope to give a hand to facilitate the smooth trading activities of products into and inside the country/region of interest by avoiding penalties due to non-compliance. By keeping SDS in updated mode, clients would also be assured that their target audiences are always provided with proper information on chemical hazards and risk management.
Update your safety datasheet documents with Chementors
There is no fixed list of information or document that should be provided to have the SDS updated. Generally, it is very helpful to gather all available data, when possible, to make sure that the not only legal binding but also critical contents are covered in the SDS.
When it is possible and available, it would be useful for us to get the following information:
Country of destination market
Latest version(s) of the safety data sheet of the product and/or its ingredients. The SDS of ingredients can be acquired from your suppliers.
Any new or revised information in formulation, physicochemical properties, toxicology, risk measures etc., that you consider critical and should be included in updated version.
In cases that SDS updating is legally compulsory, the SDS must be updated without undue delay once it meets criteria specified by the regulation. For substances that are subjected to EU-REACH, it is important to check if they fall into the scope of Article 31(9) of REACH about SDS updating obligation. For example, when a substance is included in the candidate list of SVHC, the current safety data sheet shall be updated in section 15 to show the identification of the substance as an SVHC.
For other cases, it would be a good practice to update SDS regularly, for example, every year or every two years. This step would make sure that the current version is fully compliant with local regulations, as countries and territories frequently issue revisions to their regulations.
Furthermore, it is also welcomed to voluntarily update the safety data sheet when there are new, additional, or revised information, which you think would be significant for target audiences during the handling, transport, and use of chemicals.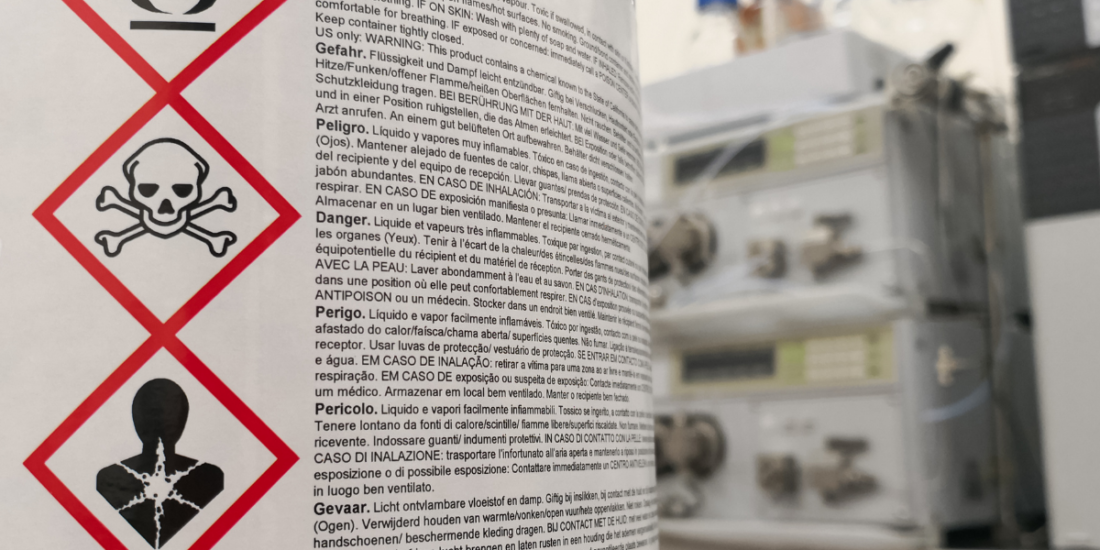 The Globally Harmonized System of Classification and Labelling of Chemicals (GHS) is a standard developed by the United Nations (UN) to globally standardize and harmonize the classification and labelling of chemicals. This system was developed on the ground that there were significant differences and inconsistency in classifying and labeling chemical products among countries and territories.
Under such situation, it was difficult for competent authorities to govern chemical-related activities, challenging for companies to comply with different local regulations, and confusing for workers and consumers to get appropriate information on chemical hazards.
GHS, therefore, produces a solution to address this issue. Particularly, this system provides:
harmonized criteria for classification of substances and mixtures
based on their intrinsic physical, health, and environmental hazards
harmonized hazard communication elements
including the content and format of labels and safety data sheets (SDS)
Target audiences of GHS:
consumers
workers
transportation workers
emergency responders
The ultimate aim of GHS is to improve the protection human health and the environment during the handling, transport, and use of chemicals. Workers and the public can now refer to available hazard information to enhance their safety at work and in daily life. GHS guidance also supports emergency responders with more efficient responses and best practices in case of chemical incidents. Animal welfare is also uplifted as guidance on possible alternatives are provided in detail. By providing harmonized rules to classification and hazard communication, GHS also plays a vital role in facilitating international trading activities in chemicals whose hazards have been properly identified.
"GHS provides harmonized criteria for classification of substances and mixtures and harmonized hazard communication elements "
including labels and SDSs
The UN-GHS is a voluntarily international system which is non-legal binding to any country. In other words, GHS provides a recognized and comprehensive framework as a reference. More specifically, under a so-called building-block approach, countries are free to adopt GHS elements, which are applicable to them, to develop and implement their national GHS or to supplement to their existing chemical legislation system. The adaptation of relevant GHS elements can be, for example, considered based on the product sector, the use settings, and the target audiences etc.
To date, there are numerous regions and countries word-wide that have adopted and enacted GHS. For instance, the European Union has established its version of GHS through the Regulation 1272/2008 (CLP) which regulates the Classification, Labelling and Packaging of the product.
Countries that have adopted and implemented GHS system
| | | |
| --- | --- | --- |
| o   Argentina | o   Greece | o   Norway |
| o   Armenia | o   Guatemala | o   Paraguay |
| o   Australia | o   Guinea | o   Peru |
| o   Austria | o   Honduras | o   Philippines |
| o   Belarus | o   Hungary | o   Poland |
| o   Belgium | o   Iceland | o   Portugal |
| o   Bolivia | o   Indonesia | o   Republic of Korea |
| o   Brazil | o   Ireland | o   Romania |
| o   Bulgaria | o   Israel | o   Russian Federation |
| o   Cambodia | o   Italy | o   Senegal |
| o   Canada | o   Japan | o   Serbia |
| o   Chile | o   Kazakhstan | o   Singapore |
| o   China | o   Kyrgyzstan | o   Slovakia |
| o   Colombia | o   Lao People's Democratic Republic | o   Slovenia |
| o   Costa Rica | o   Latvia | o   South Africa |
| o   Côte d'Ivoire | o   Liechtenstein | o   Spain |
| o   Croatia | o   Lithuania | o   Sweden |
| o   Cyprus | o   Luxembourg | o   Switzerland |
| o   Czech Republic | o   Madagascar | o   Thailand |
| o   Democratic Republic of Congo | o   Malaysia | o   Tunisia |
| o   Denmark | o   Malta | o   Turkey |
| o   Ecuador | o   Mauritius | o   Ukraine |
| o   Estonia | o   Mexico | o   United Kingdom |
| o   Finland | o   Montenegro | o   United States of America |
| o   France | o   Myanmar | o   Uruguay |
| o   Gambia | o   Netherlands | o   Viet Nam |
| o   Germany | o   New Zealand | o   Zambia |
| o   Ghana | o   Nigeria |   |
Developed based on the UN-GHS, the Classification, Labelling and Packaging (CLP) regulation (EC No 1272/2008) came into force since 2009 to regulate the classification and labelling of substances and mixtures in the EU market.
CLP is a legal-binding regulation to all Member States of the EU with the aims of protecting human and environmental health and facilitating smooth movement of chemical-related products inside the Union.
Under the CLP, manufacturers, importers or downstream users of the substance or mixture are obligated to classify, label and package substances and mixtures before placing them on the market. Once the substance or mixture is classified as hazardous, the hazard information, including hazard class and category, must be communicated to actors involved the supply chain.
The hazard communication is visually enabled in the form of hazard labelling which consists of specific labelling elements:
hazard pictograms
signal words
hazard statements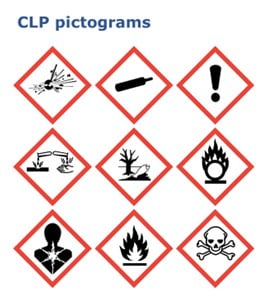 In principle, the label as well as the safety data sheet are required to be composed in the official language(s) of the country where the product is placed on the market.
In the CLP, there are certain hazardous substances whose classification and labelling are harmonized. This harmonization of classification and labelling is to ensure a sound and harmonized risk management throughout countries in the Union for chemicals whose hazards meet specific criteria set in the regulation. A competent authority, manufacturer, importer, or downstream user can also submit proposals of harmonized classification and labelling of substances to the European Chemical Agency (ECHA).
For substances, which are subjects to REACH registration or meet certain criteria about hazard classification and concentration limit, their classification and labelling information must be notified to the C&L inventory database managed by ECHA. This notification to C&L inventory is an obligation of the manufacturer or importer who is responsible for placing the substance on the market.
In line with Article 45 of CLP, importers or downstream users placing hazardous mixtures on the market, which are classified for human health or physical hazards, must provide specific information on their mixtures to appointed bodies through a process called Poison center notification (PCN).
Through the Law on Chemicals No. 06/2007/QH12 and Decree No. 113/2017/ND-CP, Vietnam has adopted and implemented technical rules and guidelines of GHS version 2 (2007) onwards. Particularly, classification, labelling, and safety data sheet are required for hazardous substances from 30/03/2014 and for hazardous mixtures from 30/03/2016. According to the regulations, SDSs shall be made in Vietnamese language. 
How can Chementors support you
Chementors understand challenges that GHS regulations may put on clients. From years working in the GHS field almost as a daily-task basis, we are experienced in classification and labelling requirements of different countries around the world. In addition, we are well-equipped with an up-to-date safety data sheet and label authoring systems, Chemeter, that enables us to efficiently generate and translate legal SDS and label to multiple languages for requested market areas.
We can also help you review your current SDS and label to ensure their full compliance to the most updated regulations of the country of destination. When it is needed, we would discuss relevant issues with your suppliers to gather necessary information for the classification and labelling of the product.
Furthermore, when applicable, we would also evaluate available data to consult plausible options of classification and labelling tailored to client's needs. If necessary, we would help clients modify and reformulate the product to minimize classification or to substitute substances of concern. Chementors also handle C&L inventory and PCN notification under EU-CLP regulations and other country-specific GHS requirements.
Compliance checks on existing SDS & label

Consult alternatives for product formulation

Poison center notification (EU-CLP)

C&L inventory notification (EU-CLP)

Other country-specific GHS requirements
As our main goal, we strike to manage all chemical regulatory issues on a turnkey basis to support clients in opening the gate to the market.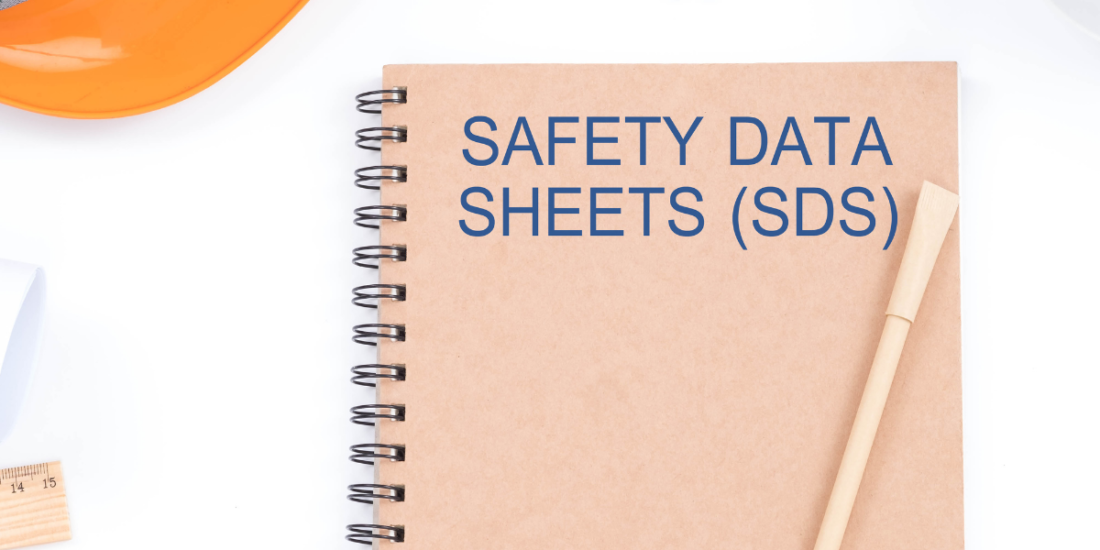 Hazardous chemical suppliers are demanded to provide a safety data sheet in the official language of each country where a chemical is being produced, distributed, and sold. It is important to note that Safety data sheet is never just a direct translation. As a result of SDS translation service, Chementors Oy prepares a high-class safety data sheet to our clients, which fully complies with the current regulations.
Localized chemical SDS document for your target country standards
In our SDS translation service, Safety Data Sheets can be offered for several countries. Depending on the country and region, SDSs have different requirements and standards. Translations can for example be documents in accordance with European CLP or UN GHS, which take into account the local legislation and the official language(s) of the country of destination.
Compliance with local regulations
EU-CLP: According to the REACH Regulation (1907/2006) the safety data sheet shall be supplied in an official language of the EU country where the substance or mixture is placed on the market.
It should be noted that certain EU countries require that the SDS should be provided in a more than one official language. Also, workplace exposure limit values, Occupational Exposure Limits and emergency telephone numbers vary between the EU countries.

GB-CLP: the EU CLP and REACH Regulation have been replaced by the GB CLP and UK REACH in Great Britain in 2021. Additionally, The Health and Safety Executive (HSE) has replaced European Chemicals Agency's role as authority.
The classification of chemicals placed on the market in Northern Ireland is regulated by a European regulation known as EU CLP as well as EU REACH continues to apply in Northern Ireland.
The Workplace Hazardous Materials Information System (WHMIS) is Canada's national hazard communication standard. It is a system for providing health and safety information on hazardous products intended for use, handling, or storage in Canada. Canada has harmonised WHMIS with the Globally Harmonized System of Classification and Labelling of Chemicals (GHS). Chemical suppliers must use and follow the WHMIS 2015 requirements for safety data sheets (SDSs) for hazardous products sold, distributed, or imported into Canada.
Countries in Asia and Pacific have their own regulations.
In the USA, SDS are regulated by the Occupational Safety and Health Administration (OSHA). SDS must comply with OSHA Hazard Communication Standard, 29 CFR1910.1200. In addition, e.g. The NFPA diamond should be visible in the safety data sheets. The NFPA classification system is a standard system developed in the United States that demonstrates the health, flammability, reactivity, and special hazards of many hazardous chemicals using NFPA 704 Diamond.
We translate SDSs to the following languages
Chementors provides SDS Translations according to the legislation for over 60 languages. We are taking into account the safety data sheet meets the compliance requirements in your target country.
The SDS Translation Service provides Safety Data Sheets for the following languages:
| | | |
| --- | --- | --- |
| Argentina | Greece | Poland |
| Australia | Guatemala | Portugal |
| Austria | Honduras | Puerto Rico |
| Bangladesh | Hungary | Romania |
| Belgium | India | Russia |
| Brazil | Indonesia | Serbia |
| Bulgaria | Ireland | Singapore |
| Canada | Italy | Slovakia |
| Chile | Japan | Slovenia |
| China | Latvia | Spain |
| Colombia | Lithuania | South Africa |
| Cyprus | Luxembourg | South Korea |
| Costa Rica | Malaysia | Sweden |
| Croatia | Malta | Switzerland |
| Czech Republic | Mexico | Thailand |
| Denmark | Morocco | |
| Dominican Republic | New Zealand | The Ukraine |
| Ecuador | Nicaragua | Turkey |
| El Salvador | Norway | United Kingdom |
| Estonia | Pakistan | Uruguay |
| Finland | Panama | USA (United States of America) |
| France | Paraguay | Vietnam |
| Germany | Peru |   |
We work with multiple industries
The SDS Translation service produces safety data sheets for several industry areas for example following products: adhesives, air care products, products for animal, cleaning products, construction products, paints, coatings, fuels, fragrances, detergents, and biocides.
Your SDSs made compliant by professionals specializing in chemical legislations
Safety data sheets are an important part of the safety work required to protect yourself and your employees when working with chemical products. For this reason, it is important that the safety data sheet is not just a translation. With our experts, you will receive documents that consider both national requirements and international regulations.
This is how our translation service process work
The safety data sheets are translated according to the original safety data sheet. We can declare to use professionally correct phrases and appropriate terminology in our SDS translation service.
Why should you work with specialists such as Chementors?
Chementors Oy provides an all-inclusive solution for translation of Safety Data Sheets. Our sds translation service offers safety data sheets in full compliance with regulatory requirements and standards in the target countries.
Chementors has prepared more than 3,000 safety data sheets and more than 2,500 translations, about 40 languages.
Are you looking for SDS translation services? Contact us right now
We are here for you. Please contact us and we will discuss more.
Europe Offices
Hong Kong Offices
Vietnam Offices
Europe Offices
Head office
Chementors Ltd. Smart Chemistry Park Raisionkaari 55 21200 Raisio, Finland | Business ID Number: 2457570-6
Helsinki office:
Mäkelänkatu 25, 00550 Helsinki, Finland
Hong Kong Offices
Vietnam Offices
SDS is not only translation but authoring according to local legislation with official language.
The price depends on the number of translations and the country to which the translations are made.
Our standard delivery time is 5-10 working days. With the Express delivery service, you will receive the Safety Data Sheet the next working day.