Chinese chemical market
From EU to China
Chementors provides a full range of services for the China chemical markets!
Are you interested in the huge potential which Asia/China may offer but you do not know how to comply with all the difficult registration processes required?
With the help of Chementors you can achieve e.g. IECSC Registration for China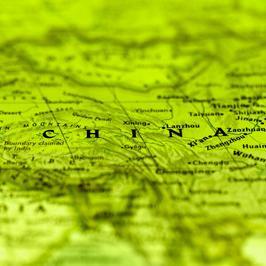 We are able to ease and facilitate your entry into the Asian/Chinese market by acting as your local European partner. Chementors can handle all complicated processes required for market entry in the field of chemical safety.
We can handle regulatory issues on your behalf and open the doors for you to market opportunities.
For example, our specialist team can undertake the following registrations either totally or partially:
REACH (China) – IECSC Registration for China
Food contact material Registration (GB9685)
several other Registrations, for example;

Registration of Hazardous Chemicals to NRCC-SAWS.
Registration of Toxic Chemicals for import and export.
Registration of the import and export of Ozone Depleting Substance.
Registration of Environment Microbe Microbial Inoculum.
Chementors is a global service provider and advocator of chemical safety with presence also in Asia/China.
Background: New Chemical Management in China
'Provisions on Environmental Administration of New Chemical Substances' (Order 17 of SEPA) was first enacted on September 12th of 2003, effective since October 15th of 2003, which was to replace part of 'Regulations for Environmental Management on the First Import of Chemicals and the Import and Export of Toxic Chemicals' issued on March 16th of 1994. It is also known as China TSCA or China REACH Regulation.
The revised Provisions (Order 7 of Ministry of Environmental Protection) was enacted on January 19th of 2010, effective from October 15th of 2010, to replace Provisions Order 17.
Order 7 rules that New Chemical Substance (NCS) shall not be manufactured or used inside mainland China, or imported into mainland China, or for Scientific Research activity inside mainland China. NCS are chemical substances that are not listed in 'Inventory of Existing Chemical Substances in China' (IECSC).
Under Order 7, there are following types of NCS registration
Chementors provides full range of services for the IECSC for China registration, including
Verification of New Chemical Substance
Recognized Agent for New Chemical Substance Registration
Laboratory Testing Service
Data Assessment
Risk Assessment
Registration dossier preparation and submission
Liaison with authorities for the registration, feedback and follow-up
Food contact material registration (GB9685)
Background:
According to China regulation, chemicals not covered by GB9685 and the lists above are not allowed to be used in food package. Chemicals for which there is no corresponding China Standards are not allowed to be used for production of food package. For these chemicals, registration shall be made by following the Provisions on the Management of Administrative Approval for New Varieties of Food Related Products.
Provision of pre-estimate of timing and costs for whole project;
Judgment analysis of Existing data and Provision of notification proposal and required tentative test proposal;
Dossier Preparation and Submit;
Tracking the whole review process of MOH review; and Providing of Proposal for Supplementary Material in time;
Feedback to customer with the latest progress of the registration and related results;
Provision of related translation according to the requirements of Ministry of Health;
Provision of an obligation of confidentiality upon the data provided.
China chemical regulation consultation, etc.
Registration of Hazardous Chemicals to NRCC-SAWS.
Registration of Toxic Chemicals for the import and export.
Registration of the import and export of Ozone Depleting Substance
Registration of Environment Microbe Microbial Inoculum.
Cosmetics registration to China FDA

Cosmetics Definition in China:
Cosmetics in China are defined as daily used industrial chemicals which can be spread on the outer surface of human body (e.g. skin, hairs, nails. lips etc.) for the purpose of cleaning, deodorizing, providing skin care, beauty and make – up, by way of smearing, spraying or other similar means.
Imported cosmetics are divided into two classes: Non-special-use cosmetics and special use cosmetics. Each class requires different type of license from CFDA.
The special use cosmetics definition means products for hair growth, hair dye, hair perm, hair removal, breast shaping, fitness, deodorizing, spots removal and sun block; Cosmetics with skin- whitening and skin pigmentation reduction claims will be classified as special use cosmetics (anti- freckle category) from 16th Dec 2013.
Cosmetics Declaration Classification:
New cosmetic raw materials declaration;
Domestic Special use cosmetics declaration;
Domestic Non-special-use cosmetics declaration;
Imports of special use cosmetics record;
Imports of non-special-use cosmetics record
Services for China FDA registration:
Cosmetics declaration
New Cosmetic raw materials declaration
Cosmetics coordinate testing
Cosmetics Chinese label advisory audit
Cosmetics relative document translation
GHS conversion, Chinese/Taiwanese version SDS and Label compilation

SDS and Safety Label compilation in China
China's MSDS and Safety Label standards are GHS based, and require they shall be written in Chinese. Safety Label shall also provide 24-hour Emergency Telephone number located inside China.
Decree on Hazardous Chemical Management of China rules in Article 15 that 'Manufacturer of hazardous chemicals shall supply MSDS, affix or post Safety Label of the chemical on its package. The MSDS and Label shall meet the requirements of China standards';
In Article 37 'traders shall not trade chemicals without MSDS or Safety Label';
In Article 98 'storage, usage, operation and transportation of imported Hazardous Chemicals shall be managed in the way same to hazardous chemicals manufactured locally in China'.
In Article 78 'the company shall be punished in case of non-compliance'.
24hr chemical emergency hotline service

China national standard GB15258-2009 rules at item 4.2.7 that '24h emergency telephone number for chemical accidents which are operated/entrusted by the (Chinese) manufacturer shall be shown on Safety Label', 'on the Safety Label of any imported chemicals, there shall be at least one 24h emergency telephone number which is located in China, for chemical accidents.'
And, SAWS Order No. 53 'Measures for the Administration of Hazardous Chemical Registration' rules that hazardous chemical products produced/imported shall be registered to China Registration Offices before the manufacture/import, and a qualified 24h emergency telephone number shall be provided when making the registration. Item 22 of the Order rules that 'if the manufacturer is not able to provide qualified 24h emergency telephone service, it should be entrusted to Registration Office', 'hazardous chemical importers should provide its own 24h emergency telephone service, or entrust the 24h emergency telephone service to registration office or to import agent, and the 24h emergency telephone number be shown on safety label of the imported hazardous chemicals'.
China National Registration Center for Chemicals (NRCC) is responsible for the management and maintenance of China emergency consulting hot line for chemical accidents (0532-83889090), as designated by China State Administration of Workplace Safety (SAWS). The hot line is available 7 x 24, and a group of 20 professionals with relevant education or working background in chemistry, chemical industry, environment, industrial health and pharmacy work on duty by shifts.
Chementors co-operation company in China is designated Agent of NRCC for authorizing companies all over the world to use NRCC's 24h emergency telephone number with preferential prices.
Mentoring for success in chemical playground