Chemical Safety Consulting powered by Chementors Ltd 
Chementors' team of specialists helps companies to survive in the ever changing jungle of laws concerning chemical, environmental and product safety in Europe and all around the World. Due to lack of awareness, many companies actually operate illegally. Therefore we want to extend our helping hand.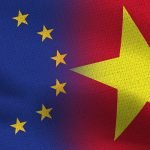 New: EVFTA Is here!
Vietnam and the European Union signed the historical free trade agreement (EVFTA) which is expected to lead into unprecedented trade relationship between the two parties. EVFTA will remove more than 99 percent of tariffs on goods traded between the two economies over a period of up to seven years.
Chementors offers an inspection service of factories and goods in Vietnam for European importers. We can help you find local high-quality supply channels and negotiate with suppliers.
Vietnamese exporters and EU importers will benefit from our services for EU REACH SVHC certification and our assistance with the new SCIP database of the European Chemical Agency.
Chementors can also help you with EU biocide hand sanitizer approvals, Art95 application for ethanol and EU National product registrations.
When exporting to Vietnam, we can assist with NCI nominations and with Vietnamese safety data sheets.
Mentoring for success in chemical playground
Seems like companies are lacking in sufficient personnel and professional skills to meet agreed demands. Therefore committing for a long-term business relationship, we can offer effective management to our customers' chemical safety issues.  Most importantly, this gives them freedom to focus on their productive business. Certainly, clever outsourcing is a part of mainstream business planning.
By offering a simplified approach to chemical safety consulting, dealing with every possible routine concerning chemical and product safety is easy. For the reason that we work in close co-­operation with our customers and the authorities, outcome is a fast and smooth project execution. We have various skills via our network of companies, therefore each case will be treated safely and reliably.
Chementors' ultimate mission is to enable you to focus on your own profitable business, leaving all regulatory issues to us, on a turnkey basis. Most noteworthy, you will achieve the competitive edge being successful in your primary market area.
One-Stop Service
First of all our goal is to enable you to focus on your own profitable business. While you will be offered a tailor-made process plan with cost breakdown table, you only need to contact one person. As a result all your chemical regulation challenges will be taken care of. This gives you the competitive edge you need for your success in your market area. Even more, we want to flush away the troubles which give you headache.
Cost-efficient Process
Our specialist team in Finland is highly qualified and experienced in the field of chemical safety consulting and cosmetic regulations. We work in close co-operation with our customers and the authorities, enabling each assignment to be handled efficiently and as low cost as possible. Finally, companies realise saving money and time in comparison to handle difficult issues on their own.
Reliable and Practical
As a result to extensive in-house experience of chemical industry, we can provide a large scale of expert services the industry needs. The authority requirements and policies are taken care of by former ECHA professional, therefore we can also utilise our extensive network of specialists. We are always reachable through many communication interfaces to answer all questions and inquiries.
We provide our customers with clear plans and breakdown tables. Therefore you can make comparison and decision easier. Even more, you know what you get.
Our service category most importantly includes REACH registrations, SDS authoring, and biocidal registration (BPR). Furthermore we offer high class research and expert services to support our customers' registration tasks. We provide customers with clear process plans and breakdown tables. Our main goal is to be understandable and still professional. Above all, we do not want any company to stumble in front of the fact that the European chemical legislation is the strictest in the world.
Chementors Europe
Chementors Ltd.
Smart Chemistry Park
Raisionkaari 55
21200 Raisio, Finland
+358 40 747 3393